STM32MP1 microprocessor hands-on workshop for developers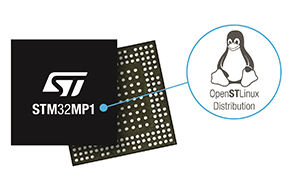 STM32MP157 microprocessors are based on the flexible architecture of a Dual Arm® Cortex®-A7 core running at 650 MHz and Cortex®-M4 at 209 MHz combined with a dedicated 3D graphics processing unit (GPU) and MIPI-DSI display interface and a CAN FD interface.
Who should attend this hands-on workshop?
This workshop is designed for engineers already familiar with embedded Linux development.

You will learn:
How to get started developing with the STM32MP157 Discovery kit (STM32MP157C-DK2)
How to configure and assign peripherals within the STM32MP15x microprocessor
About the different software packages available for the STM32MP15x MPU
Best practices for PCB designs based on the STM32MP15x MPU
Source and register: https://www.st.com/content/st_com/en/about/events/events.html/stm32mp1x-hands-on-workshop-emea-2019.html